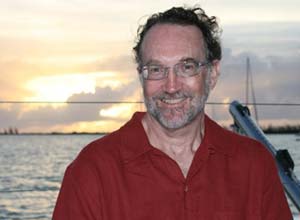 JERRY BARBER, PhD — Founder, Inventor
Jerry began his technology career at the University of Idaho, earning BSEE, BA Math, MSEE, and then his Ph.D. in electrical engineering and computer science from the Massachusetts Institute of Technology. While at MIT, Jerry co-founded Gold Hill Computers, which adapted artificial intelligence applications to the then-new IBM PC, and was a co-founder of the Object Management Group that defined the CORBA specification for interoperable enterprise applications. He later became a founding member of a second standards-setting consortium, the Digital Imaging Group.
Jerry joined Aldus Corporation in 1991 as director of advanced products and then became CTO. When Aldus merged with Abobe three years later, Jerry became director of technology integration and managed the integration of the combined companies' engineering organizations and technologies. He later became Adobe's senior director of core technologies.
In 1998 he co-founded PhotoAccess Technologies, which evolved into an Internet-based digital image processing firm. When PhotoWorks acquired PhotoAccess in 2004, Jerry became vice president of engineering and IT, managing the migration of PhotoWorks' business applications to the PhotoAccess platform. PhotoWorks was later acquired by American Greetings.
in early 2006 Jerry joined DocuSign to develop the company's technology, infrastructure and engineering capabilities to efficiently manage growth. He was particularly focused on evolving DocuSign's service oriented architecture and data centers to stay ahead of demand.
In 2008, Jerry joined Verdiem as CTO. In 2010, Jerry and his wife decided to leave the corporate world. In addition to being Captain of S/V Vida Dulce, Jerry is Product Creator, Hardware / Software Technical Guru and Sales for Barber Creations, LLC / Mintaka Innovations.
Jerry.barber@mintakainnovations.com


https://www.linkedin.com/in/jerrybarber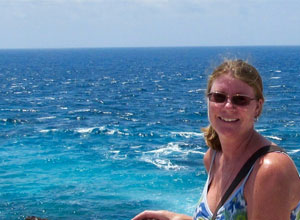 SUSAN BARBER, Operations Director
Susan is an accomplished business executive having held senior management and executive roles in several industries, and leading multiple organizational teams. Susan was an early adopter of the World Wide Web for business and customer innovation. She led the efforts to provide Web-based and in-product technical support as Senior Technical Support Manager for Aldus and later Adobe. As Director of Application Management, Information Systems she directed the implementation of the company intranet as well as the first fully integrated global e.commerce system on Adobe.com.
As VP, Web Commerce at Getty Images, among other accomplishments, she led the Implementation of the first phases of Getty Images' portal vision: the consolidation of 27 brand-specific Web sites into one integrated Getty Images-branded global online presence.
As CIO & VP of Technology and Transit Development for a public transportation agency, she is credited for bringing the agency into the 21st Century and establishing business best practices. There Susan was responsible for strategic planning, operations planning, information technology, the office of program management, real estate & facilities, marketing, customer service and several other functional areas. Among other accomplishments, she developed and implemented the technology strategy, instituted project management best practices, instituted business case based capital budgeting, directed the implementation of a new human resources & payroll system, financial management system, a fleet & facilities maintenance system, and the first phase of a fleet Intelligent Transportation "smart bus" System.
As Director of Global Operations, Susan oversaw VMC's information technology, facilities, contracts, procurement and asset management.
Susan holds a bachelor's degree in mathematics and economics from Eastern Washington University. In addition to being Admiral of S/V Vida Dulce, Susan is Operations for Barber Creations, LLC / Mintaka Innovations.
susan.barber@mintakainnovations.com


https://www.linkedin.com/in/susanlang