Enhanced Navigation Rules training at your finger tips
…the beginner's best bet and the professional navigator's first choice for learning and reviewing the Rules of the Nautical Road. NavRules includes the entire database of USCG rules questions with specific rule references in the answers, plus training resources developed by navigation schools with decades of teaching experience and thousands of graduates. Monitor your progress by rule and subject matter and use flash card mode for learning lights and other diagrams.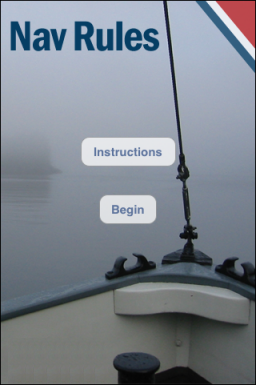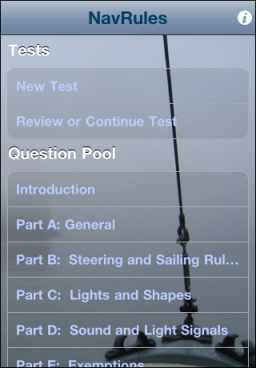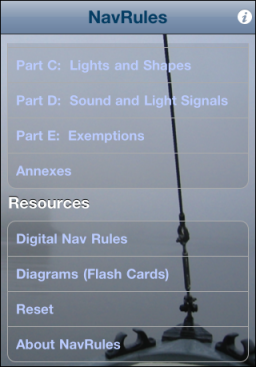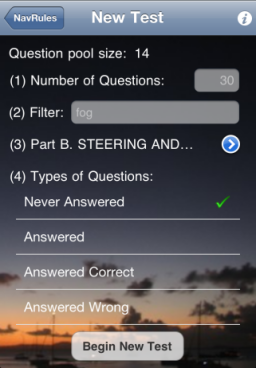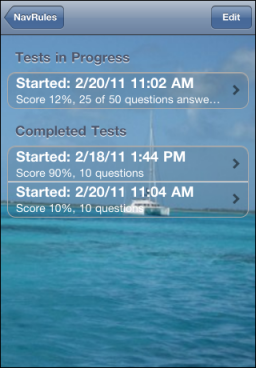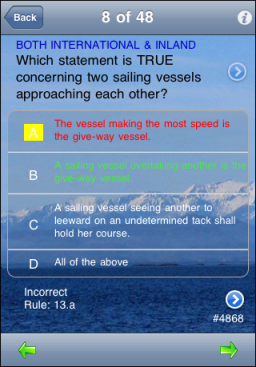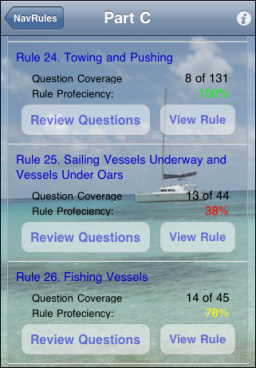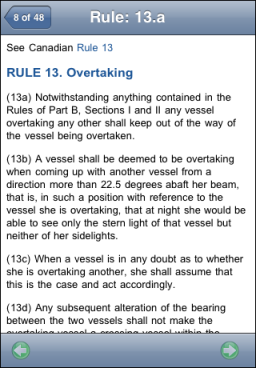 Page seen after pressing Part C on the Begin page and Text of a rule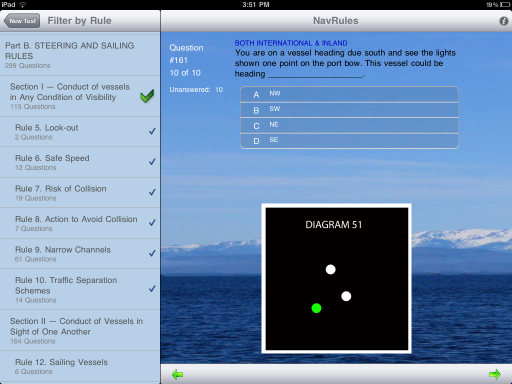 iPad view of practice quiz, filtering on Part B, Section I (differenent from above filter on all of Part B). In iPad diagrams show automatically; in iPhone push a button to see the diagram.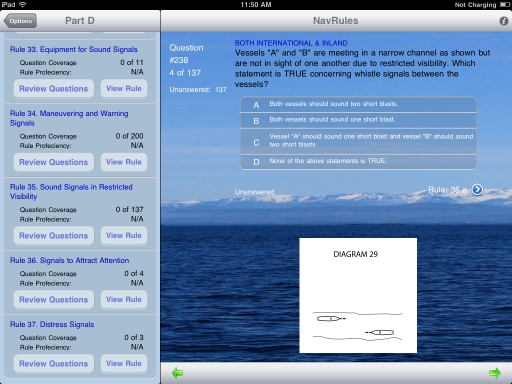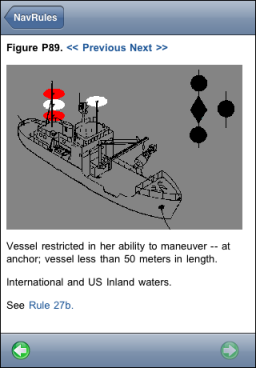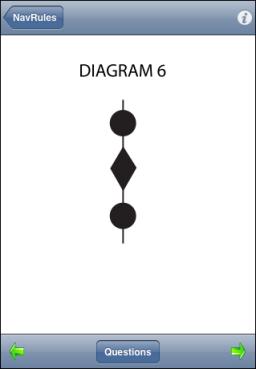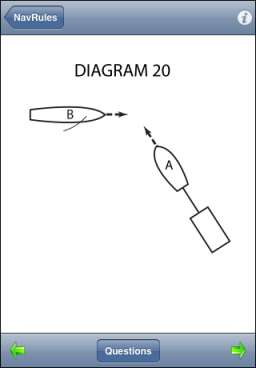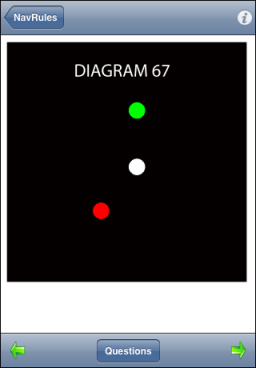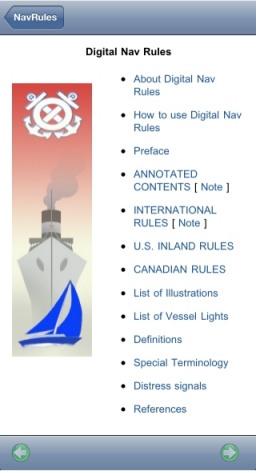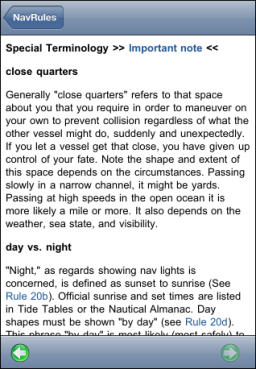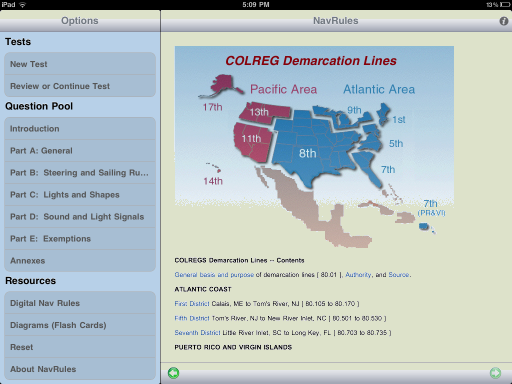 Customer Reviews from the App Store
Great way to study 





 
by msturg

Great interface with the rules. Learn the rules, test and retest until you get it right. Aced my rules exam (100%) thanks to this app.
Great!!!!!!  





 
by TammyGaleX
If you are getting ready to test or upgrade its great to see how far you are off. Having it on the phone and can do a few questions whenever I have a couple of minutes is awesome. Better then carrying a big or small computer around with disks. In a week have already brought my score up big time. I highly recommend!!!!
Totally Amazing 





   
by Donald Newton
Best App ever! I used this to study for my test and ended up getting a 100% on it. The question pool are literally questions from the exams. The pictures are how you would see it on the exam too. I think what was most useful was when you got a question wrong it would site the exact part in the rules book where the answer is. Absolutely worth the money. Absolutely.